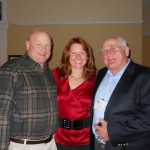 At Stewart Construction our Building philosophy is simple. Build a product that exceeds our client's expectations using only quality products and experienced craftspeople. We never make exceptions to this rule and our satisfied clients are proof of that fact. Todd personally oversees each major aspect of construction to ensure that it is done right and meets our high standards.
An open line of communication is vital in order for a project to run smoothly. We encourage you to visit the project during the construction process to ask questions, voice any concerns, and offer ideas. Your involvement helps to assure that your new home is exactly what you dreamed it would be. We encourage everyone who is considering building with us to talk with our past clients to get a feel for what working with Stewart Construction will be like.
Along with backing every home we build with our Residential Warranty, we also offer the opportunity to have your home Energy Star labeled through New York State's Energy Smart Program, or, through the National Association of Home Builders, you may choose to have your home built to the standards of the National Green Building Certification Program, an ANSI- certified green building program, which encompasses the Energy Star guidelines and goes on to address many other "green" features. These two programs allow our clients to ensure that their homes are environmentally responsible.
Thank you for considering Stewart Construction Inc. for your new home. MEMBERS OF:

NAHB is a trade association that helps promote the policies that make housing a national priority. Since 1942, NAHB has been serving its members, the housing industry, and the public at large.
Vision
Recognize housing and housing providers as the strength of America and create an environment where every American has the opportunity for a safe, decent and affordable home in a suitable living environment provided by an entrepreneurial and competitive industry.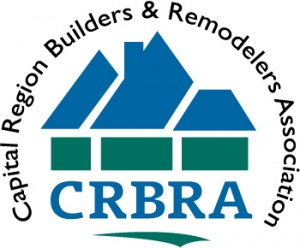 The Capital Region Builders & Remodelers Association is a professional trade organization affiliated with the New York State Builders Association (NYSBA) and the National Association of Home Builders (NAHB). CRBRA is dedicated to providing the leadership, education, and motivation to its members for the betterment of the building industry. Our goal is to create and improve quality housing for our communities while preserving the environment.
We represent builders, remodelers, architects, suppliers, and sub-contractors in Albany, Columbia, Greene, Montgomery, Rensselaer, Saratoga and Schenectady counties. CRBRA is the third largest home builders association in the state of New York, consisting of approximately 320 business members.

The New York State Builders Association (NYSBA), founded in 1951, through partnership with its 16 local affiliates statewide and the National Association of Home Builders, strives to create a favorable business environment and enhance its members ability to provide quality housing for all New Yorkers. Together we are… THE VOICE OF THE BUILDING INDUSTRY IN NEW YORK STATE – BUILDING A BETTER NEW YORK.